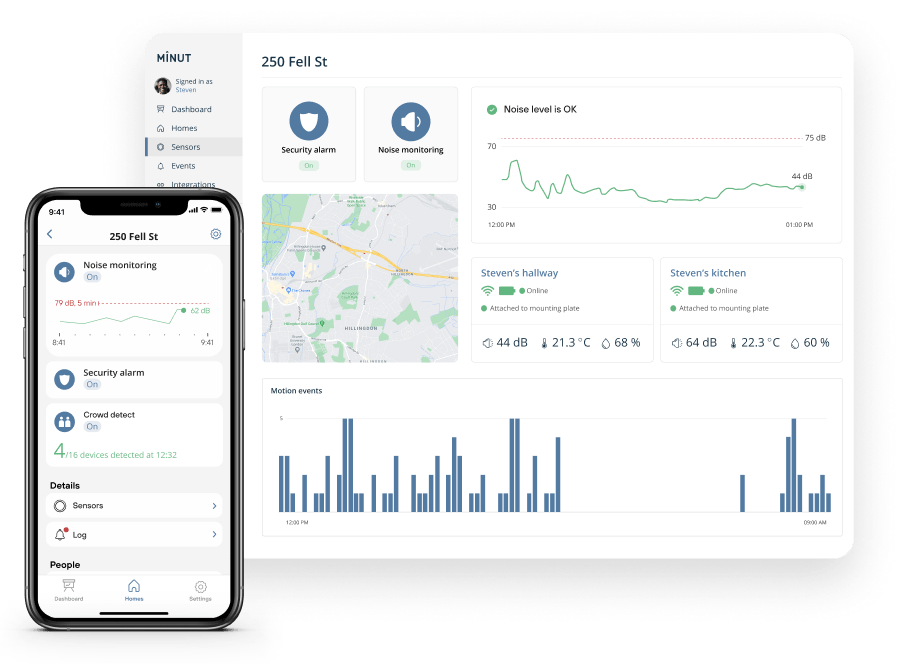 Monitor your listing from Anywhere
Monitor your listing from anywhere in the world using our web and mobile apps. Quickly and easily check in on individual listings or your entire portfolio, get phone notifications about any potential issues, customize your thresholds and set up automated guest communication.
Please note that Minut´s products are offered only by Minut and that Airbnb is neither responsible nor liable for Minut´s products and services. Any agreements are solely between Minut and its customers and Airbnb is not a party to any agreements regarding Minut´s products.

As Hosts you are responsible to ensure the use of Minut´s products and services is compliant with applicable laws and that you sufficiently inform your guests about the use of Minut´s products and services in the listing during the guests´ stay.